Local Internet Marketing
Print Advertising is out. Local Internet Marketing is in.
Start connecting with customers through the internet.
Forget magazines, newspapers, value packs, and direct e-mails. Research has shown that 97% of consumers turn to the internet first in order to find local products and services.
Magazines, newspapers, billboards, and all other print advertising only reaches people randomly who are not looking or need your products or services at that moment. It is risky and expensive. When someone searches for your products or services on the internet they are specifically looking for your company at that moment. Search engines such as Google meet customers at the point of THEIR need.
With local internet marketing, you are meeting people at the time they decide they want to buy what you are selling. By marketing on Google, you are showing your customer you are relevant and they will reward you by calling you or visiting your store.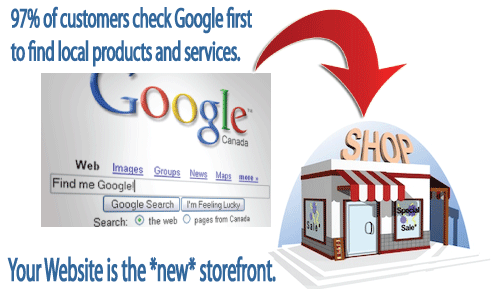 So it makes sense that the most successful marketing is done by selling to people when they are searching for your products or services.
Advertise your business where local customers are looking.
Think about it. Where do you go to search for local products and services?
Local Internet Marketing is more Affordable.
Start as low as $250! Call 732-447-6640 for more details and a free quote!
If price is your concern it shouldn't be. Local internet marketing is the most effective form of marketing and gets a much higher return on investment than any other print advertising. Magazines charge $600-$1500 for a half page advertisement. There is no way of tracking how many people look at your ad or if the ad placement was effective.
With our local internet marketing strategy, you will gain more customers, have more transparent results, spend much less money, and thus get a much higher return on your investment.