Local Buzz Testimonials & Reviews
We love working with business owners, bloggers and entrepreneurs. Read some of the kind words our clients have said about us…
"I have worked with many business, marketing and creative people for over 30 years as both a provider and a receiver of professional services in demanding industries. If asked to choose ONE person who embodies outstanding client service, responsiveness, creativity, quality, ease of working relationship, attention to detail, speed, round the clock availability, and cost-effectiveness, there is ONE person who comes to mind immediately: Amrita. In a word: outstanding."
-Bill McCusker / FathersFamilies.com (Review on LinkedIn)
---
"Mia at Local Buzz is amazing!!!!! She is reliable, knowledgeable and creative. I was blown away when I saw the website design. The minor changes that had to be made were done very quickly. Working with Mia was amazing, fun, and easy. She is extremely talented and will patiently listen to all of your needs and concerns to create EXACTLY what you're looking for! I wanted something simple, chic, easy to navigate and VERY CLEAN. I wanted something my readers could can easily navigate through and she made it exactly that. Mia is your web designer!!!!"
-Mariana Dineen / PrettyNutritious.com (Review on Google+ and Facebook)
---
"I hired Mia to design my new professional web site. It was an absolute joy to work with her and the process of refinement felt exciting and fun. I felt like Mia totally understood my vision for what I was trying to create and her input and advice were invaluable. It is wonderful to collaborate with someone who is so proactive, eager, and responsive. I was particularly thrilled with our back and forth communication which was easy and efficient. The final product is wonderful. Mia is a true professional and does beautiful work!"
-Julie Murphy / OakwoodLeadership.com (Review on Google+)
---
"It was lovely working with Mia, she is a complete professional and understood my vision. I love my new website. The experience was positive and Mia is totally accommodating and professional. A joy to work with, an excellent outcome!"
-Diane Higgins / DianeHiggins.com (Review on Facebook)
---
"I am so happy that I found Mia!! She has been nothing short of AMAZING to work with. From day one she was quick to respond to me and answer any questions that I had. She saw my vision and helped me execute it all, while making positive suggestions throughout. And adding in her own creative twists and expertise.. this made my site come out even better than I had imagined. Although we only spoke on the phone and via email, it was as if, I was doing business with a friend. I would recommend Mia at Local Buzz to anyone and everyone looking for fast, dependable and excellent service!"
-Elle Kinney / ElleKinney.com (Review on Google+)
---
"Mia is one of the most professional people I have ever worked with. She revamped our website in less than a week and the difference was amazing. She is available 24 hours a day which makes it even more easier to work with her. If someone is looking for highly professional, great quality, affordable cost service, Mia is the right person to work with.
Thanks Mia for your help. I have received a lot of compliments for the new site. It looks so much better. The investment was completely worth it."
-Mukesh Somani / JSM Consulting
---
"I've had plenty of website frustrations… that is until I found Local Buzz! I am extremely satisfied with the quality of service that this company provides. Although my office is located in Florida I am continuously amazed by how quickly this N.J. based firm responds to my website needs and how efficiently they carry out my requests! With the use of Google "hangouts" we could talk face to face and I could view and approve changes to my site as they were being made on my computer screen without ever having to leave my office. (That alone was a huge savings of both time and money!). I also got info. on how to make simple changes to my site without costly revisions. Thank you, Mia and company for making this part of my business start up process such a painless experience! I will be recommending your company to anyone I meet who is in need of top notch effective website design!"
-Kathy / A Family Fun Boat Tours Co.
---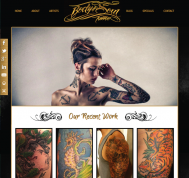 "Working with Mia is a breeze. Super helpful and timely on everything she does.
Turnaround on communication is a huge factor when dealing with websites, and Mia responds almost instantly to every inquiry.
Great, great great."
-Martin / Body & Soul Tattoos (Review on Yelp)
---
"As a return customer, Mia has once again went above and beyond to help me out with my website. She is extremely helpful and would recommend to anyone! LOVE my new site! =)"
-Eugenia / Art & Frame Express
---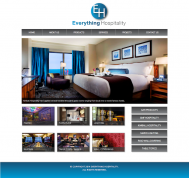 "We were looking for a clean cutting edge web site. After interviewing several web site designers we found Local Buzz. Mia understood exactly what we wanted. Couldn't be happier with the results. www.EverythingHospitality.com"
-Rich Friedman / Everything Hospitality
---
"Mia just finished working on my website. It looks fantastic. She did a terrific job with the design of the website and tying it in with all the social media as well. She exceeded my expectations!!!"
-Louis Angulo / Back Together Again Chiropractic
---
"It has been a distinct pleasure to work with Mia Gill from Local Buzz throughout the development of two vastly different types of websites, as well as the accompanying SEO, social media marketing and general web related business strategies. Ms. Gill's multi-dimensional talents in combining the technical with creative expertise, as well as understanding the vision at the outset, gives her the unique ability to deliver a superior product – one that typically would cost ten times as much, requiring a team of area specific experts only found in a larger firm. Tying everything together so efficiently and seamlessly is attributable to the fact that, in general, Ms. Gill possesses excellent business sense."
-Peter Krasnoff / meetSPUR
---
"Thank you for your incredible work Mia! Not only are you extremely talented, you are a real pleasure to do business with. Your professional attitude and promptness with all e-mails/phone calls was much appreciated. You were so "on it" from start to finish. I couldn't be happier with the end product. Exactly what I asked for and you delivered! I will certainly be using you for all major website additions moving forward. I can say with confidence and enthusiasm that you were worth every penny. A big THANK YOU!!!! xx Joey"
-Joey Healy / Joey Healy Eyebrow Studio
---
"After having months of trouble with another web designer, within a week of contacting Local Buzz, Mia solved all my problems, and the new site was up! Great creativity, great customer service, all at a price that can't be beat! I will definitely go through Mia again for any other designing needs!"
-Alex LaGrossa / Twisted Cutz Custom Music
---
"Initially I used Local Buzz to build my website. The experience was pleasant, quick and of outstanding quality. Ever since I've used their services once and again for adding different features to my website and also to market my business enhancing SEO's, internet presence and improving and promoting my business facebook page. Each time the communication is flawless, they understand exactly what I want, how I want it and they do it in timely fashion.
EXCELLENT company and service and I recommend it to everyone."
-Martha Chipoco / Sweet Decadence [From Yelp]
---
"After speaking with a number of designers about building a website for our restaurant, we decided to go with Local Buzz because of the quality of their portfolio. We definitely were not disappointed. Our designer was prompt, creative and overall just very good at what she does. I'd definitely recommend Local Buzz to anyone looking to get a quality website for a reasonable price."
-Sagar Poonawala / Bombay Local Pizza
---
"Mia is truly amazing. I have worked with many web designers and had many frustrations with all of them. However Mia was super attentive and responsive to my questions and my design needs. I am not an easy person to please and I can be demanding as well. She was super patient and helpful throughout the design process. I highly recommend her for any of your digital and website needs. She's a consummate professional."
-Ellen / Face the Day NY
---
"We chose Local Buzz for our website design originally for their reasonable rates for the great quality of work displayed on www.localbuzzllc.com. The best part about working with Local Buzz is they are very accessible and approachable. The person directly working on your website is in direct contact with you constantly, discussing your needs and vision for the website and your image for your business. Local Buzz offers an array of services to help you start or secure success of your business. Local Buzz delivers unique, creative websites in a timely manner. Mia, who developed out site, is easy going, highly productive and extremely pleasant to work with. Thanks to Mia at Local Buzz, we now have a great website, which can jump start our business. We look forward to working with Mia and Local Buzz on a continued basis. We certainly recommend Local Buzz to any business in need of website development and web services."
-Kristin Haase / New Age Guidance
---
"I just had a website produced by LocalBuzz LLC. I can honestly say the experience was pleasant and productive. Mia is very professional. She listens to what you want and need and produces the product quickly and efficiently. She's very accessible via e-mail or phone, her rates are reasonable and the work is top notch. I would highly recommend her services to anyone contemplating building or updating a website."
-Bernardo Corman / Carp! by Bernardo
---
"I have to shout out to Mia my web girl (that's what I call her)…. She is amazing and I am so incredibly happy with my new website. She did a fabulous job and I have never dealt with anyone as accommodating as she has been. I'm so excited about our new logo/ website/ mobile site. Yay Mia!!!"
"My emails have doubled since the new website went up. You did a great job. I'm super happy every time I look at my site."
– Sally / Sally Duvall Makeup Artistry
---
"Absolutely loved working with you. The website is beautiful, and I enjoyed your high level of professionalism and responsiveness. Will gladly recommend you to anyone!"
-Michelle Rozen / The Mediation Academy 
---
"Mia from Local Buzz is an invaluable resource as I launch my business.  She is profoundly creative, dedicated and has exceptional business skills. When it comes to communication, Mia is top notch.  Every email and phone call are returned immediately. My projects were completed on time and on budget.  She gives 110% to her clients.  I highly recommend Local Buzz for all of your business needs."
-Amy Dawson / Option 2 NJ
---
"I want to thank you for a great job on my website, it was more than I expected. Your service is very professional and affordable. Thanks for having my site done in less than a week. I will refer you to friends and family. I'm extremely happy with my site. It was way beyond my expectations!!"
-Pepe Ruibal / Pepe Ruibal Photography
---
"Working with Mia was a real pleasure. She was a very professional, fair, creative and dedicated person who delivered a beautiful product. I felt she really cared about creating a great website. I am very grateful. I had a great experience working with her and a wonderful outcome!"
-Elizabeth McHugh / Dream Builders International Realty
---
"We shopped around for weeks (if not months) for the best deal with respect to experience, response-time and price.  Local Buzz easily came up on top.  They even beat offshore companies. Working with Mia from Local Buzz was a good experience.  She addressed every concern and went above and beyond.  We ended up building a second site in just 2 months."
-Rashid / Cell Smart Repair
---
"Mia is the best. I was a small company getting off the ground and she designed a great site for me at a great price. She helped me and my company look established and it really helped to get everything off the ground…Thanks for all your help!"
-James De Rosa / USA Trivia Show
---
"After spending a countless number of hours attempting to build my own e commerce website I finally gave in and accepted that I needed a professional. There are literally hundreds of web design companies listed on the web but when you start comparing portfolios the cream rises to the top pretty quickly. Local Buzz has done some pretty amazing websites and has an impressive list of clients and after speaking with Sue you'll be sure you've found the right designer. Attentive, creative and fast…not to mention an outstanding value for the cost. She put my business on the map and I couldn't be happier!"
-Rich Reimel / Hipster Surf Productions [from YELP]
---
"Local Buzz has brought our exact vision to reality. Mia's patience and professional process ensured a successful project. Communication was key and the result speaks for itself! Words cannot do justice to the amazing product!"
-Chris Steingraber / joshwa.com
---
"Local Buzz and Mia Gill are a terrific resource for anyone putting together a website or increasing their web presence. After spending hours and hours trying to figure this out myself, she was the answer! She delivered an excellent site, on time, and for a reasonable budget. A pleasure to work with. Especially helpful for WordPress sites, Facebook etc."
-Melissa Murphy / votefordina.com