Responsive WordPress Website Design
Responsive website design (RWD) is a web development approach that creates one website that resizes based on the screen size of the device being used to view it ranging from tiny mobile phones to huge desktop monitors. We examine your content, industry and business goals in order to develop a website that expresses exactly what you need conveyed to your audience. Responsive WordPress website design example below: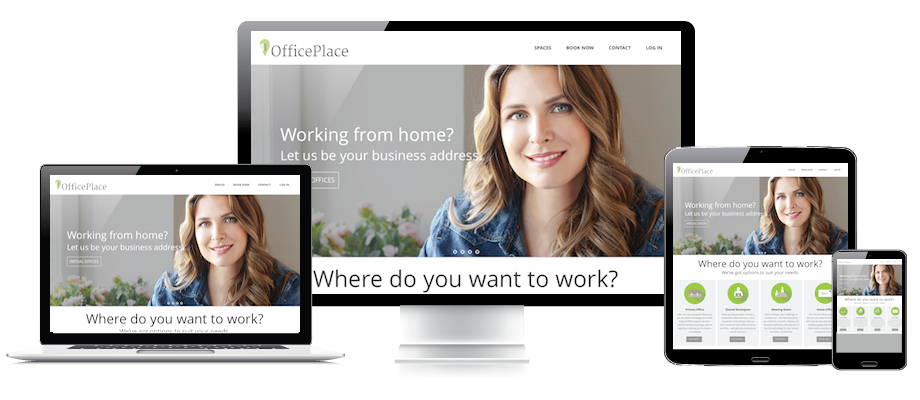 Our main focus is to create beautiful and functional websites that create a great first impression on your potential customer and allow them to easily navigate the content of your website. Your website is usually the first impression someone gets of your website so it must capture their attention immediately. So if your website doesn't look optimally when a user views your website on a mobile phone or tablet then they will likely click out and go to the next website link on Google.
Some of our recent responsive wordpress website designs:
Responsive WordPress Website Design
WordPress is a great platform to build a responsive website. We utilize responsive website design so that your website pages will adapt their content layout for an optimal viewing experience on desktops, tablets and mobile phones. And having a website built on wordpress will allow you as the website owner to login and make updates/changes to your website while maintaining a blog to enhance your website SEO as well as many other awesome features.

I need my website converted into a Responsive WordPress Website
Do you currently have a website that is a fixed width or not mobile friendly? Let us convert your existing website into a responsive website that is built on a WordPress platform. Allow your website to be viewed optimally on mobile phones, tablets, laptops and desktop computers from any browser. With Google's updated algorithm, a responsive website will rank higher on search engines than a website that isn't mobile friendly.
Flat Responsive Design
The newest website design trend is without a doubt flat responsive design. This design is simple and effective, showcasing all of your website pages on just one page. This type of design is also commonly called one-page design.
Here is an example of a Flat One-Page responsive Design on WordPress we recently completed. On the live website link when you click on a navigation link the website will directly scroll down to that section of the page. Therefore the user never leaves the homepage making it super easy to navigate your entire website.