Starting Tuesday, April 21, 2015 Google will make a major change to the way it ranks websites on it's search engine. The major change will be that if your website is not fully optimized for mobile devices, then your website will likely see a decline in its' search engine rankings. So basically, if you do not have a mobile website or a responsive design for your website then you will be at a huge disadvantage against competitors that have this design implementation on their website.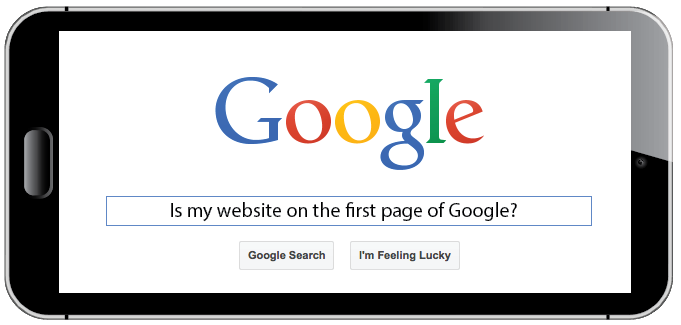 Here is what Google said on their Webmaster Central blog back in February:
"Starting April 21, we will be expanding our use of mobile-friendliness as a ranking signal. This change will affect mobile searches in all languages worldwide and will have a significant impact in our search results. Consequently, users will find it easier to get relevant, high quality search results that are optimized for their devices."
Test your Website to see if it is Mobile Friendly
Google has a great tool to test if your website is mobile friendly. Just click on the following link and type in your web page link.  Click Here to use the free Google Mobile-Friendly Test. The Google tool will analyze your website and report if the page has a mobile-friendly design.
Fixed width is out and responsive design is in
Just having your website show up on a mobile phone does not make it mobile friendly anymore. A fixed width site across all devices is not going to give you an edge over competitors. Google wants to display the best quality search results for its' user. And since a large volume of consumers use their mobile device to access Google they want to deliver the highest quality websites to these users. A responsive design allows your website to adjust based on any screen that a user views your website on. Google likes this because it makes it easier for users to read and navigate your website. And if Google likes your website then your website will also have a better ranking.
Some prominent SEO bloggers have started calling April 21st, 2015 as "Mobilegeddon". Is your website ready to face the Google apocalypse?