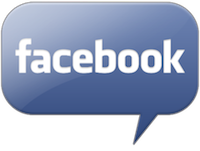 Does my business need a Facebook page?
Short answer: Yes.
Think of your Facebook Page as a mini-website on Facebook that your customers can conveniently interact with and recommend to their friends. In order to grow your customer base and keep current customers interested in new products or services, a facebook page is vital to your business marketing plan.
Engage your audience and multiply your Facebook Fan Base.
When a customer "likes" your facebook page it will appear in their friends' news feed.
They will also now be updated on everything that appears on your business facebook page which means they will have regular contact with your business, organization, event club or anything else.
Since Facebook is the number one used site online and pretty much everyone is using it, your business should use it too. We believe that if used correctly, Facebook can be one of the most powerful and effective forms of online marketing.
A Business Facebook Page is a great way to engage potential customers through their favorite Social Media Platform.
Get a Business Facebook Page
Contact Form
Coupon Page
Sell Products on your Facebook Page
Lead Generator
Picture Gallery
Twitter and Blog Integration
Youtube and Video Page
About Page
Map with Directions
Integrate your Facebook page with your website to maximize customer interactivity.